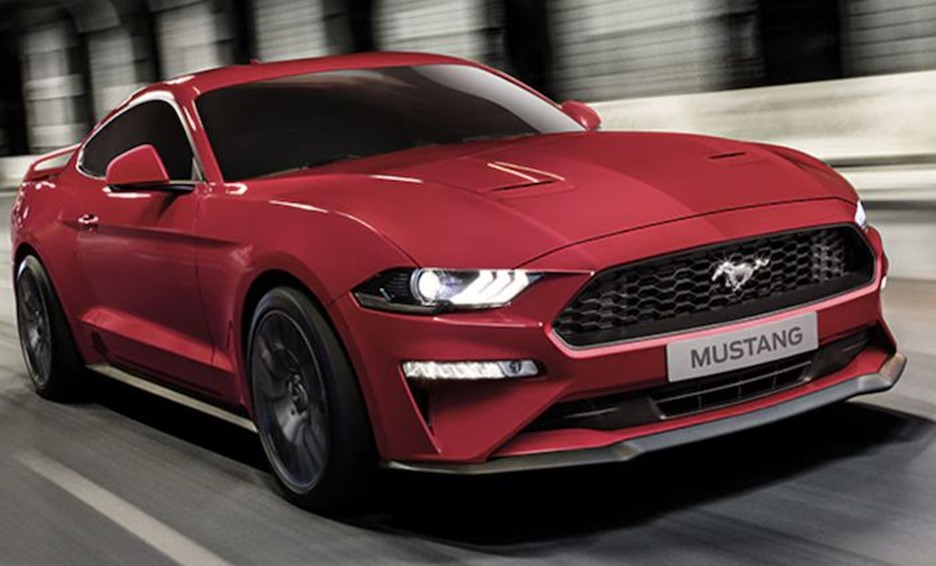 Better To Drive, Nicer To Live With Ford Mustang Thailand
One of the branded sport cars, Ford mustang, has been around for nearly 60 years and continuing nonstop ever since. The Ford Mustang Thailand provides a smooth ride, has comfortable front seats, and looks good inside and out. Mustang fans have crowd-sourced a list of about 3,000 Ford mustang appearances on the large and small screen over nearly five decades in "Entertainment" industry like Need for Speed movie and collaborated as a game character in GTA5. The latest 2022 Ford Mustang appearance comes up with attractive color "Red" & the updated performance build up.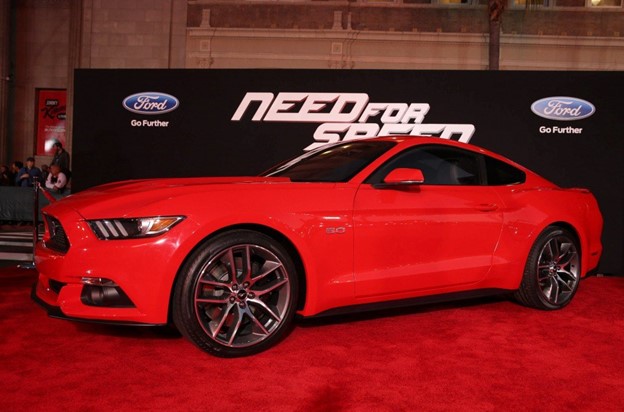 Ford Mustang, the 6th Generation
Fast-forward to 2022, Ford Mustang Thailand is offering the 6th generation Mustang that comes with a choice of two engines, a 290hp 2.3-litre EcoBoost engine and the 5.0-litre V8, that's featured in this review. The Ford Mustang price of 2022 range from 3.59 million baht for 2.3-litre EcoBoost and 4.79 million baht for the 5.0-litre VA.
Ford Mustang 2022: Interior Design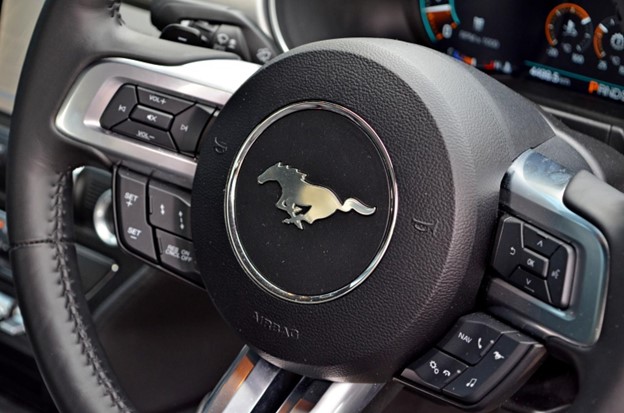 The 2022 Ford Mustang interior styling consists of lots of brushed metal garnish as well as rocker switches that lift the atmosphere, although there's also considerable plastic and PVC, which reminds you that this isn't a luxury sports car. There are soft-touch zones around the cabin, leather upholstery for the seats, and the multi-function steering is adjustable for both reach and rake, however, both front seats aren't fully powered (backrest adjustment is manual). There are two foldable bucket seats (with built-in headrests) for the rear passengers, so a fifth passenger wouldn't be a good idea in the Ford Mustang.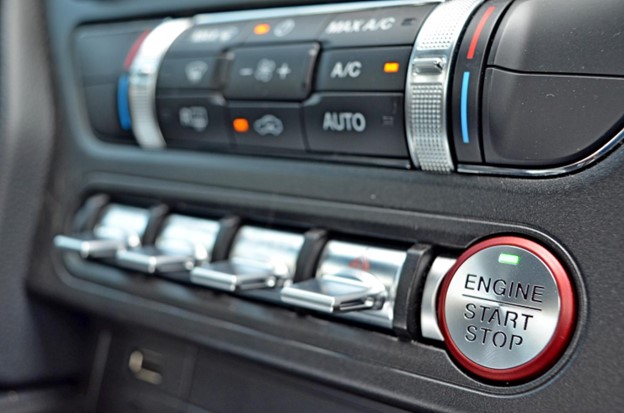 What's cool is the fully-digital 12.4-inch instrument panel display which has plenty of features including gaming animation when engaging the Line Lock function, as well as the largest gear position display you'd ever find (compared to the tiny ones offered in European sports cars).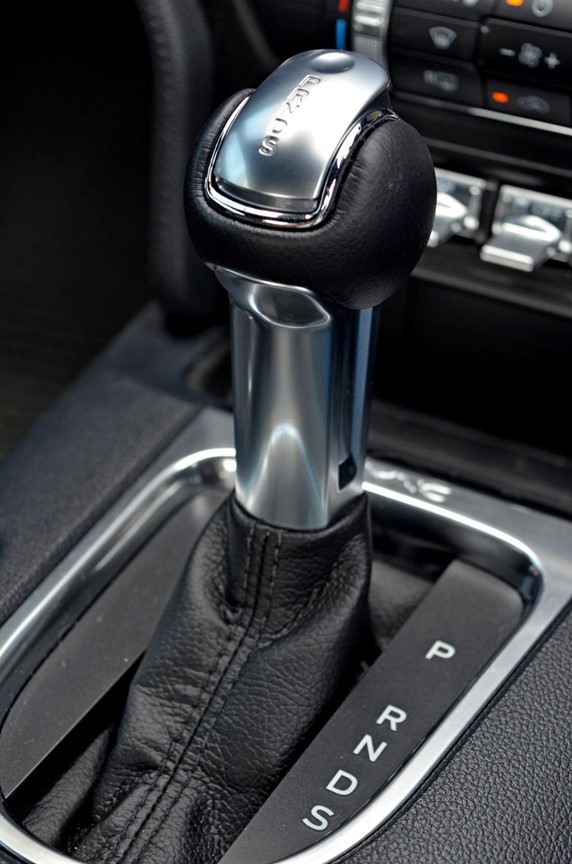 The 8-inch centre touchscreen features Ford's SYNC3 infotainment system (with Apple CarPlay and Android Auto) and there is also a 1,000W Bang and Olufsen sound system with a CD player, two USB ports and 12 loudspeakers (including subwoofer). Nothing against the Danish electronics brand that actually does a lot of good high-end stuff, but I'd rather have something that's American (like JBL for instance) while playing Hotel California as I drive towards that shimmering light. In terms of safety, there is a Pre-Collision Assist package (Autonomous Emergency Braking with Pedestrian Detection and Vehicle Detection), Lane-Keeping System, Adaptive Cruise Control and Auto High Beam Control. All exterior lighting is LED.
Ford Mustang 2022: Exterior Design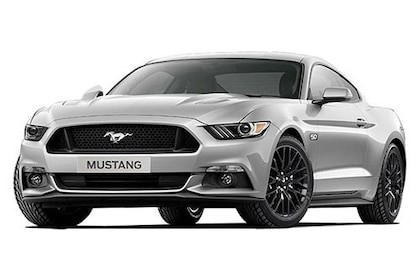 First introduced in 2015, the sixth-gen Mustang (started available as Ford Mustang Thailand in 2018) has been engineered for both left- and right-hand drive markets (previous generations were all left-hand drive), and this is a blessing. Stalks are positioned on the correct side of the steering column while the fuel filler flap is also located on the correct side of the car.
For 2022 Ford Mustang, a new carbonized grey exterior color has been introduced for the Mustang line-up in Thailand, which comes equipped with a Performance Pack. For the V8, you get a limited-slip differential, Brembo front disc brakes and sporty Michelin Sport 4S tyres on 19-inch black alloy wheels. The Mustang is 2m wide, has long front and rear overhangs (the body length is almost 4.8m compared to the 2.72m wheelbase) and offers a good amount of space once you get into the cockpit.
The 2022 Ford Mustang is offered in coupe and convertible form, with plenty of turbo-4 or V-8 power, retro-modern styling, and more performance than ever before. The latest Ford Mustang is a balanced sports car with classic styling, slick handling, and gobs of power – with the option for even more.
Ref: https://www.edmunds.com/ford/mustang/, https://www.bangkokpost.com/auto/review/2244911/the-pony-car-to-beat, https://www.newcartestdrive.com/reviews/2022-ford-mustang/
——————— Ford RMA ยินดีให้บริการ ———————
Service Center : 02-407-0999
ID Line : @fordrma.th
Link LINE : https://lin.ee/mmPcYDU
Ford RMA Kalpapruek : 02-416-1555
Ford RMA Rama 4 : 02-713-6000
Ford RMA Rama 5 : 02-432-6599
Google Map Ford RMA Kalpapruek: https://g.page/FordKalpapruek?share
Google Map Ford RMA Rama 4 : https://g.page/FordRama4RMA?share
Google Map Ford RMA Rama 5 : https://g.page/fordrama5?share
Facebook : https://www.facebook.com/Cityfordrma/
Website : https://www.fordrma.com/